Live in Lower Allston? See pickup area route (may expand - please ask)

Your pickup day is Wednesday
between 6 a.m. and noon Weekly. PDF SIGN UP HERE
It is easy to sign up, just return your mail-box invitation or request
one from the
home page
. There is a small fee of $8 per week for
a 5 gallon bucket with a lid. You can also select pickup every 2 weeks
or even once per month.
Price plans listed here.
How does this work?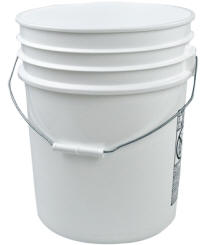 You sign up and we drop off a 5 gallon bucket with a lid that you can keep anywhere you
like. You fill this bucket during the week with non-meat food waste and on Wednesday
morning (or Tuesday night) put out of bucket with the lid tightly fitted and we will replace
it with a nice, clean and newly washed bucket so you can start all over for next week.

Where does my food waste go?
The food waste is composted locally, in Allston using big tumblers. After a few weeks
when it becomes rich compost it is available for distribution to gardeners.
Is there an option where I don't need to pay $8 per week?
Yes there is - if you prefer, we can usually set you up to compost on-site at your house
or building. Ask about our customized on-site solutions with a reasonable one-time fee
for setup and training.
Can I compost on my own?
YES! View and print our simple instructions to build your own outdoor walled composter, and get started this weekend!

Communication with the neighbors: READ HERE
Read some of the interaction with our Allston neighbors! Composting is a community activity, we have provided free consultation on how to improve your existing compost system, and have answered questions about proper compost methods to avoid pest infestation.